Using our non-toxic pigment in silicone for amazing effects
There is something cool about being able to make things for yourself.  Silicone is a great medium for making cool wearable items or fun molds. We are pleased that our Ghost Pearls, Candy Pearls, Chameleon Pearls, and Nightshade Pearls are all perfectly compatible with all different kinds of silicone.  Many of our customers are using our pearls in Smooth-On Silicone and other brands of silicone.  You can either mix them directly into liquid silicone, or apply them as a coating over silicone.
When Silicone is thinned down, it can be made into a sprayable coating.  We have learned that many people prefer to use xylene as a thinner for silicone when painting with our pearls on silicone.  We recommend using one bag in every quart of usable pre-mixed silicone.
This is an amazing silicone mermaid tail brought to you by Flip Tails,  the world's leader in realistic mermaid tails that are wearable in water.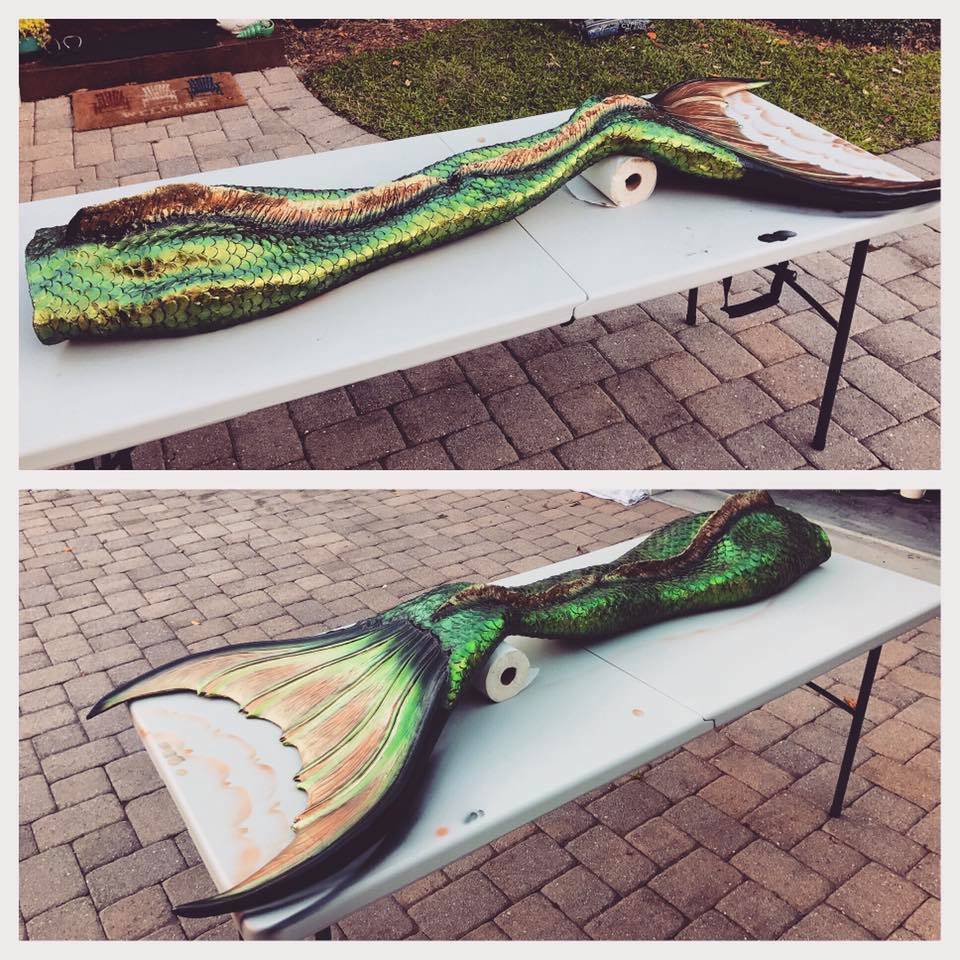 Your next silicone creation could be made with our pigments for that extra wow-factor
Try our pigment in silicone and you just may be amazed by the colors, quality, and ease of use in making some of the greatest special effects in any silicone creations anywhere! Check out this amazing video below:
Another amazing creation by Mike Van Daal of Flip Tails.  We have looked all over the Internet and have found no higher quality silicone mermaid tails than the work of Flip Tails.